While working on my MS in Digital Marketing at Rutgers Business School, I've picked up some bizspeak.   POEM: Paid, Owned, and Earned Media is the framework for digital marketing.  If you are not a marketer  you may not know what this stands for.  What if I told you this acronym is all you need to know about running a successful marketing campaign?
What is Paid, Earned, and Owned Media?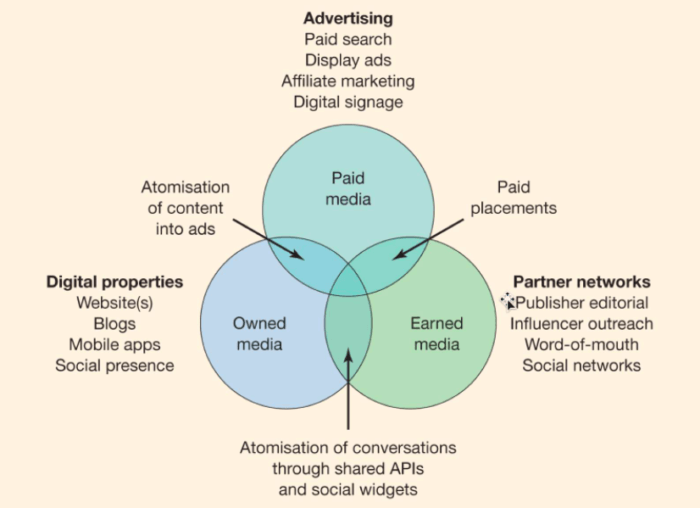 **P (Paid): Paid media is advertising, whether it's on benches, buses, PPC (Pay-per-Click), or any other form you can think of.  For example, in digital marketing you will not grow organically on Facebook.   You must pay for growth by running ads and/or boosting posts to the best target audiences for your content.
O (Owned): Owned media is "free" and it belongs to you.  Examples are your social media platforms and your website.  Your podcast or tv show (if you have one) also belongs to you. How you manage them and populate them with content, determines how much awareness you can generate.
E (Earned): Earned media  is also "free" because it falls under the public relations and publicity umbrellas.  You may need to hire a consultant, but the resulting media hits are supposed to be free.  A media relations specialist or publicist will secure radio interviews, articles, reviews, and tv appearances on your behalf.
M (Media): It's the "media" in the P – O – E components.
How do all of these work together in digital marketing?
Your earned media are about generating awareness for your idea or product.  Owned media is about generating awareness as well as catching customers in the consideration phase of purchasing.  Engagement, click-through-rates, cost-per-acquisition are all metrics used for measuring how you are interacting with your customers, based on your content.  Paid media or advertising is primarily directed at selling and conversions.  It is a good idea to work on generating awareness and building an audience all along, so that your paid efforts help you make sales.
In all honesty, I can't tell you POEM is all you need to know, but it is a way to consider how you implement these elements when marketing yourself or your product.  Other bizspeak terms: ROI, scale, KPIs, and more.   Additional resources including the website where the graphic resides, see below.
https://www.smartinsights.com/digital-marketing-strategy/customer-acquisition-strategy/new-media-options/
Small Businesses, Yes You Need Social Media